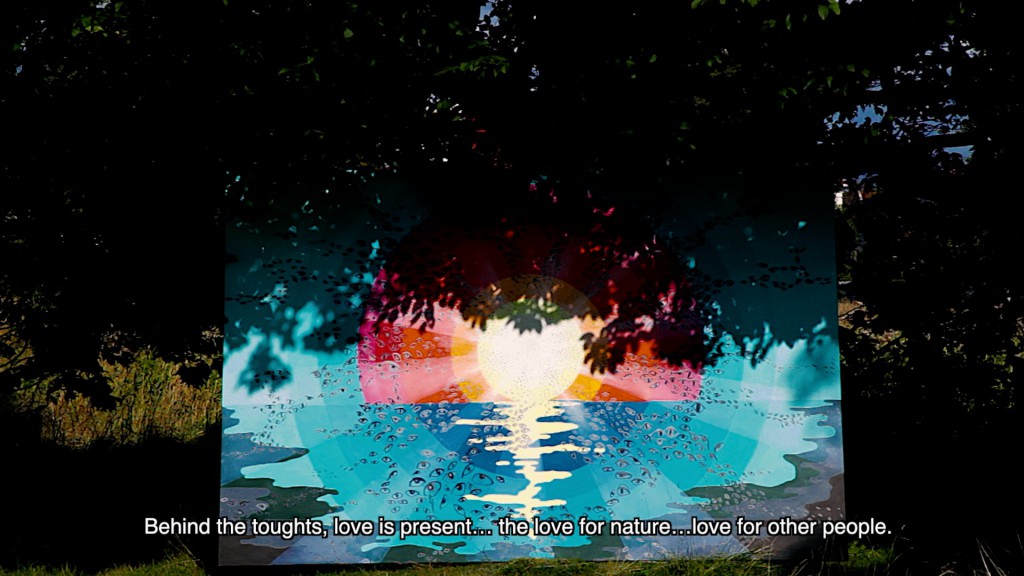 INTO THE SUN 
Into The Sun
Hd, 33 min. sound, collaboration Helene Torp & Hege Liseth © 2015
Director, script and editing, sound: Helene Torp & Hege Liseth
About the film :
Into The Sun relating to metaphysics and the theory that every moment is a new reality.
This is a conversation between two artists where reality and fantasy merge . Explores concepts like infinity, freedom of titles and society as a miniature world.
The recordings are done first take and it is placed on an uncensored version in which it strongly alternates between intellect and emotions , abstractions and concrete reality where the artist represents the transition between the different realities and shift between them. Alchemy. Power to live in a modern world.
Om filmen:
Into The Sun relaterer seg til metafysikken og teorien om at hvert øyeblikk er en ny virkelighet.Dette er en samtale mellom to kunstnere hvor virkelighet og fantasi smelter sammen. Her utforskes begreper som uendelighet, frihet fra titler, samfunnet som en miniatyrverden.
Opptakene er gjort first take og det er lagt vekt på en usensurert versjon hvor det sterkt veksler mellom intellektet og følelser, abstraksjoner og konkret virkelighet hvor kunstneren representerer overgangen mellom de ulike virkelighetene og skiftet mellom de.
Language, norwegian.
English subtitles
The film is available for viewing on request.