Video animation,  Oslo Central station, Helene Torp 

Privatlivets fred var et kunstprosjekt om personvern, frihet og integritet. Prosjektet var et samarbeid mellom Datatilsynet, Kunst i offentlige rom (KORO) og Rom for kunst, og presenterte fire kunstverk med personvern som tema. Verkene var valgt ut på bakgrunn av en idékonkurranse som ble holdt våren 2008. Juryens uttalelse kan du lese her.
Jury statement"Friends (Venner) is a video animation consisting of simple drawings and short everyday messages, where the content and form appear as a wonderful mix of public and private life. The artist examines how the abbreviated language of texts, Facebook and advertising infiltrates other communication. "Friends" walks a tightrope between
humour and an underlying serious message. In a world where a wrong keystroke can broadcast the most intimate details it is easy for the results to become confusing. The film is clever, playful and accessible."  Curated by Rom for kunst
Vi har alle noe vi ikke ønsker å dele med andre. Ikke fordi vi gjør noe ulovlig eller har noe å skjule, men rett og slett fordi vi vil være i fred. Personvern handler om at man har behov for å sette grenser for hvor nært innpå seg man vil slippe andre. Retten til privatlivets fred har en verdi som er vanskelig å måle. Mange av oss ser verdien først når personopplysninger er på avveie og vi føler at vår egen integritet trues.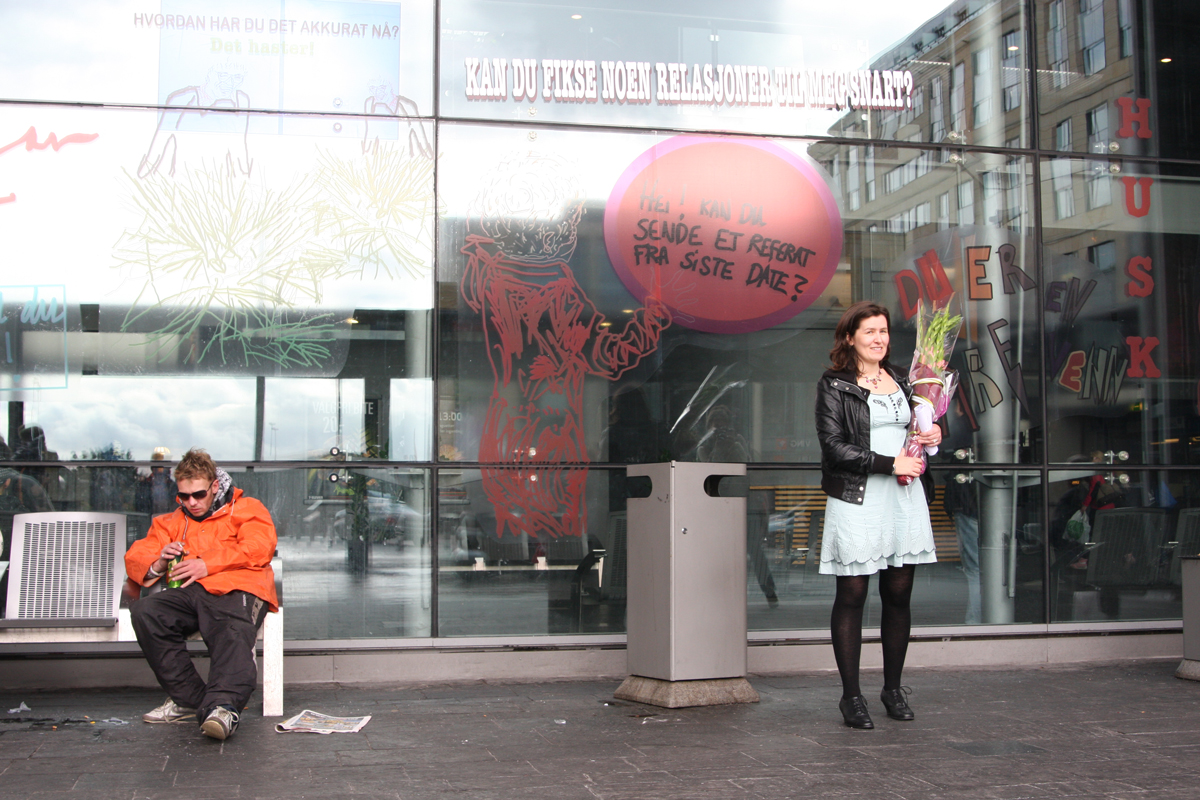 The film won the competition, "Privatlivets Fred" (Private Life),
and was shown at Oslo Central station (Oct/Nov 2008), initiated by Koro (Public Art Norway), the Data Inspectorate and Rom for kunst Mesen.
Jury: Georg Apenes, Datatilsynet, Trude Talberg-Furulund, Datatilsynet, Vibeke Christensen, Kulturbyrået Mesén, Ketil Nergaard, visual artist,Yngvild Færøy, artisti  and  boardleader, initiated by  KORO