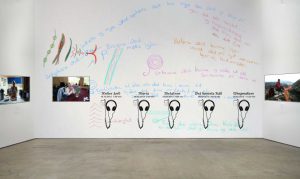 112 Tuning In From The Galaxy – gallery installation view. Collaboration with hege Liseth.
1-1-2 Tuning In From The Galaxy deals with spirituality, the power of thought and " the seeker " who sees the world in a rather different way than mainstream.
The work displays a series of portraits of a woman in a daily life situation. Her name is Kari Hanne Nyland and she is a channel for spiritual energy and masters. She tells us she has chosen to use her life to spread the light and love of the world and raise the spirit in the collective field.
The work also consists of five soundstations, each with its own headset, and channeled symbols and texts drawn directly on the wall.
Special thanks to Kari Hanne Nyland, Bengt Svensson and Rita Edvardsen for their contribution.
"Channeling … collective term for it to receive messages from another dimension or another real light level. Channeled message to be understood often as important knowledge transfers from beings with great insight into the factors that are hidden from ordinary people , especially to susceptible individuals. … The channeled knowledge can come from many sources … It may be knowledge from the Akashic Chronicle , a higher spiritual being or a deceased person ( spiritualism ). Messages can also come from guardian angels, entities in nature or the captain of a UFO. Kil – they are: Norwegian Encyclopedia, online edition.
Soundtrack: Lyshjelpere Fra En Annen Galakse 1:30 min (Helpers Of Light From Another Galaxy, for now the soundtrack is in Nourwegian only)
Channeling, sound & drawings: Kari Hanne Nyland[/bscolumns][bscolumns][/bscolumns]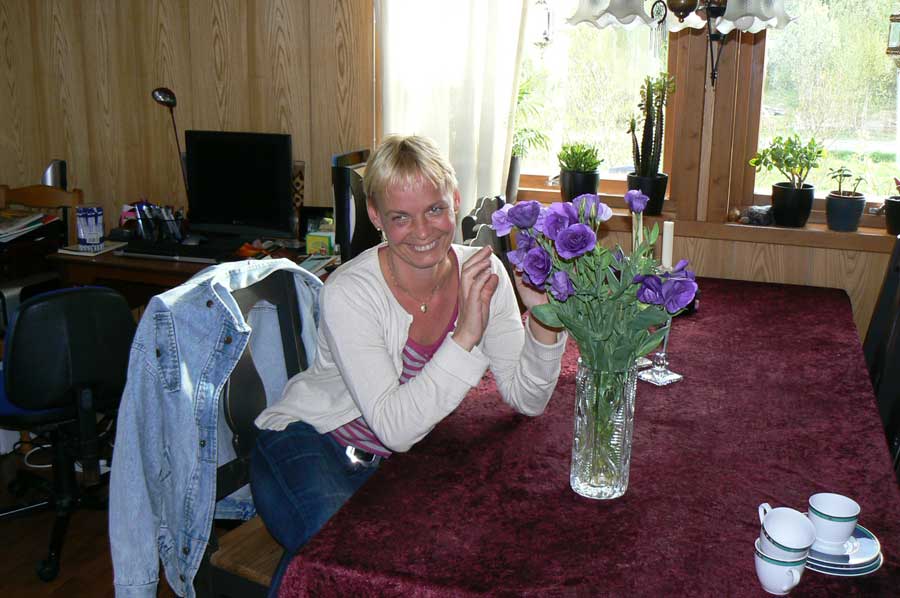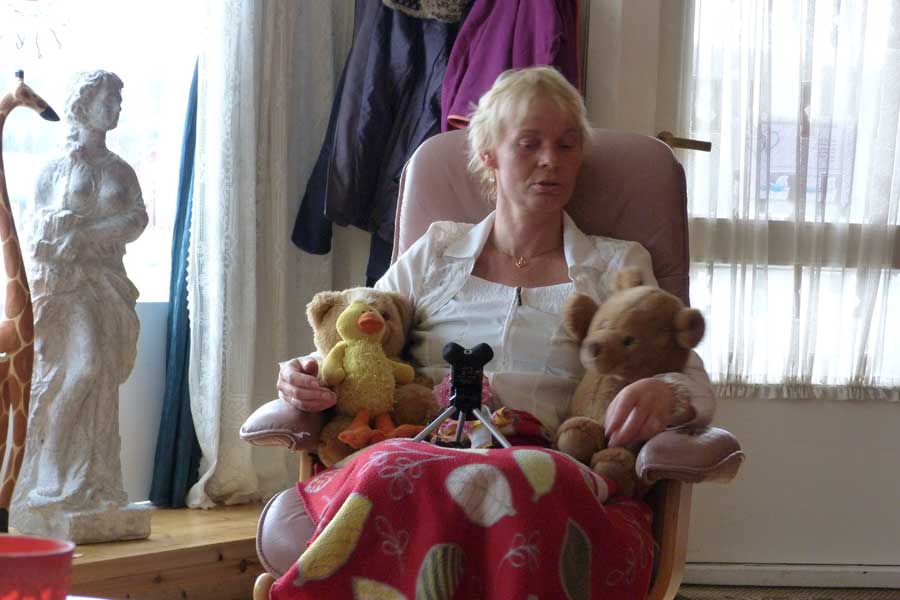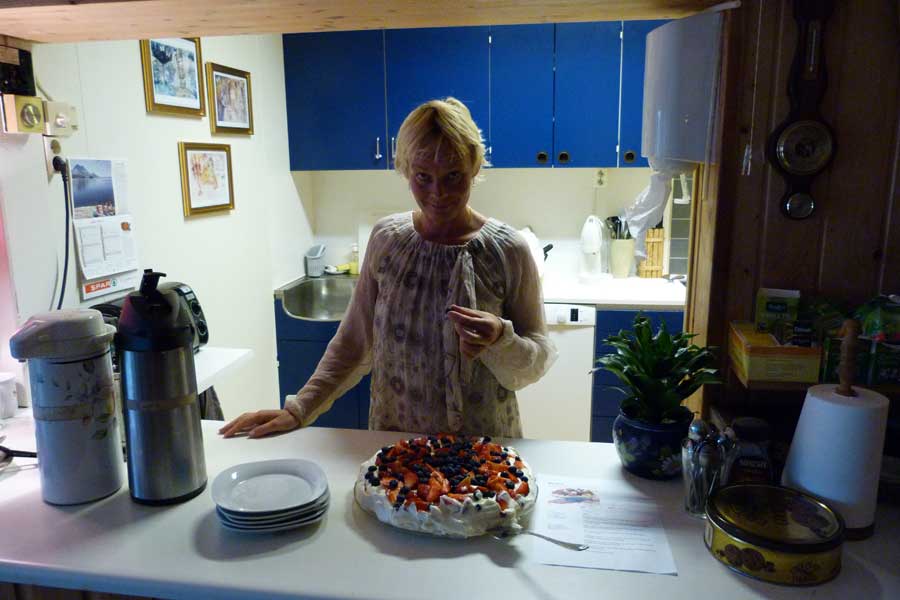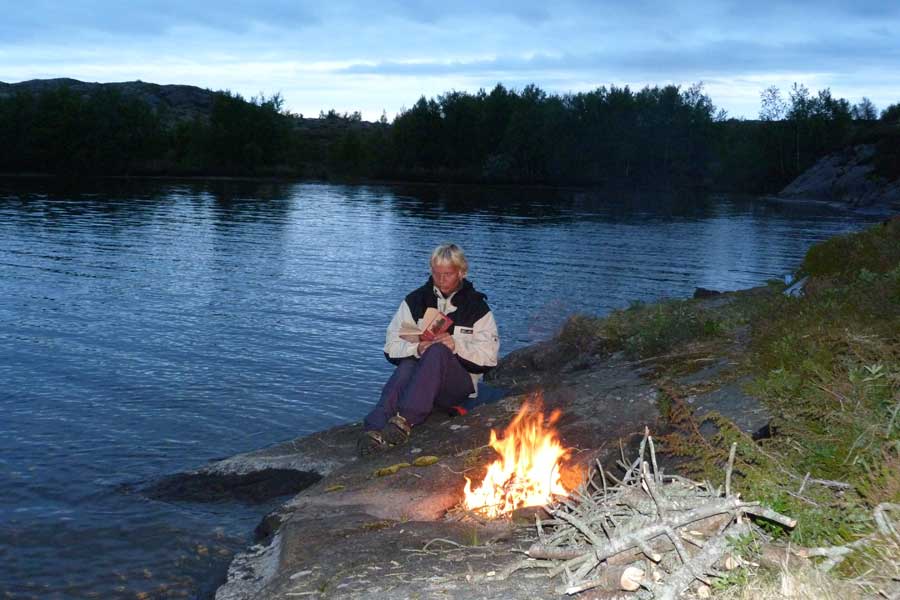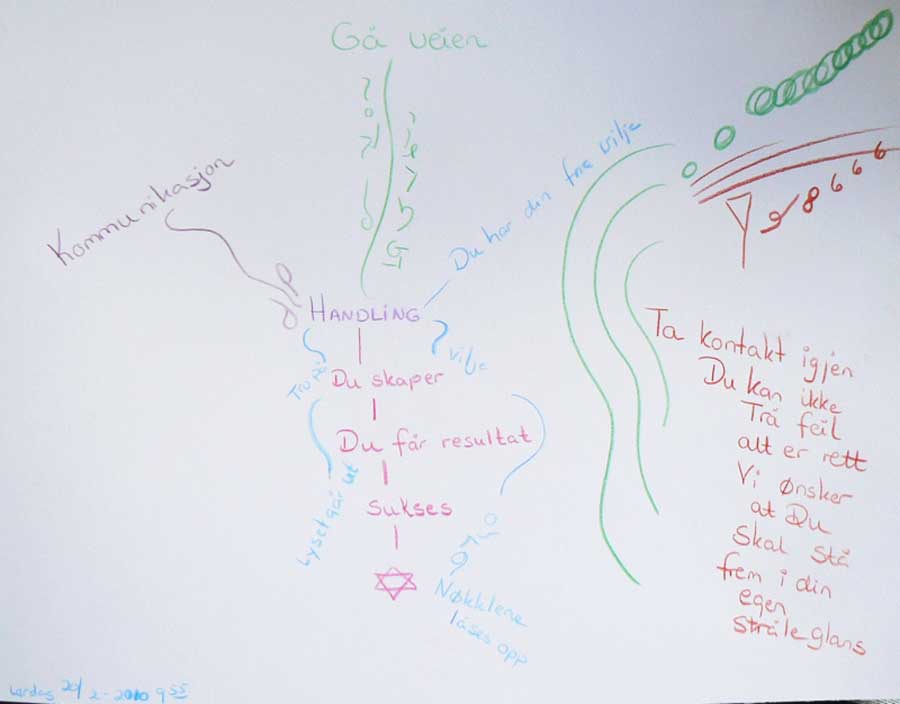 Photo: Bengt Svensson